A Full Range of Commercial Leasing and Sales Advisory Services
Promark Partners' depth of experience and unique qualifications in office, retail, medical, hospitality, industrial and flex properties provide the foundation for our successful history of serving some of the most highly respected owners and employers in our community and the nation.
The Commercial Leasing Team
Our commercial leasing team provides a full range of advisory services to clients throughout the National Capital area.  Not only do they bring a disciplined thought-process to each transaction, but more importantly a vision that continues beyond the transaction in pursuit of the client's larger objectives.  Placing themselves in our client's shoes is a practice instituted by Promark Partners' founders, who continue to work alongside the leasing team every day.
---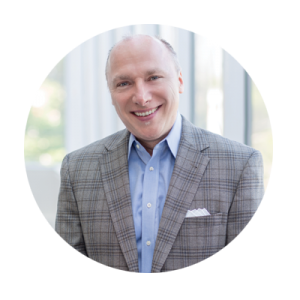 Gregory Klein
Principal & Managing Director, Commercial Leasing & Sales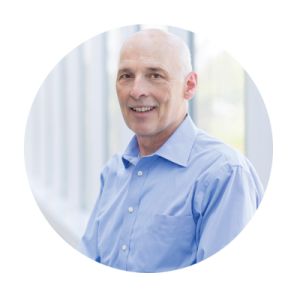 Craig Burton
Senior Vice President, Commercial Leasing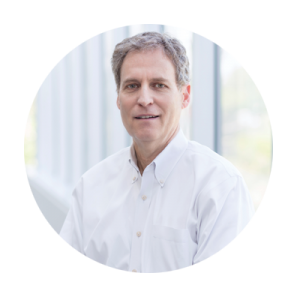 Robert Kravitz
Senior Vice President, Commercial Leasing
Len Harris
Senior Vice President, Retail Leasing
Genevieve Woche
Associate Vice President, Commercial Leasing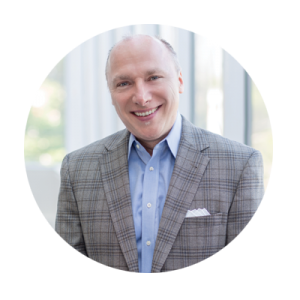 Gregory Klein, Principal and Managing Director, Commercial Leasing & Sales
As a Principal and Managing Director of Leasing and Sales at Promark Partners, Gregory Klein oversees all activities related to commercial leasing and sales.  He also provides real estate advisory services to developers, owners, investors, landlords and tenants with his extensive experience in land acquisition and land assemblage. Klein has been involved in transacting commercial real estate deals for more than 30 years. His previous roles include Vice President for the Grubb & Ellis Company, where he successfully marketed office, medical, industrial and R&D properties for major developers, and provided tenant representation services to both local and national companies. He came to Promark Partners from Vanguard Realty Group.  Greg is a native of Montgomery County, MD,.
---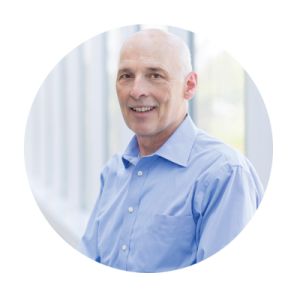 Craig Burton, Senior Vice President, Commercial Leasing
CBurton@promarkpartners.com
Craig Burton joined Promark Partners in September 2015 to specialize in medical and healthcare leasing and advisory services, with a focus on medical office buildings in our management & leasing portfolio.  Prior to joining Promark Partners Craig's previous positions included Senior Director in Cushman & Wakefield's Bethesda, Maryland office, and Regional Leasing Director for Glenborough Realty Trust (Glenborough, LLC), where he had direct responsibility for the leasing and oversight of Glenborough's Eastern portfolio exceeding 3 million square feet. His many successes include leading numerous leasing campaigns for both major repositioning assignments and new development projects in both urban and suburban markets.
Throughout his 32-year career, Craig has focused on landlord representation and has created and implemented successful marketing programs for both new development projects and existing relet assignments. He has a proven track record working with institutional and local owner/developers, including Henderson Global Investors, Northridge Capital, Karchem Properties, Inc., The George Washington University, Alaska Permanent Fund, JBG, Clark Enterprises, Leggat McCall Properties, Howar Family and IDI. Burton is licensed in the District of Columbia, Maryland and Virginia. He is a Life Member in the GWCAR's Multi-Million Dollar Leasing Club and is active in the District of Columbia Building and Owners Association. He has been a speaker at seminars sponsored by professional associations, the American University's School of Real Estate and the Association of Realtors.  Craig holds a B.S. degree from the University of Maryland.
---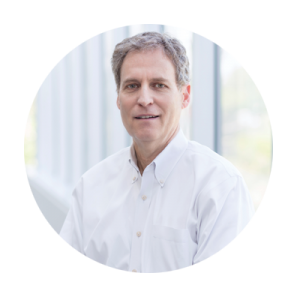 Robert Kravitz, Senior Vice President, Commercial Leasing
BKravitz@promarkpartners.com
Robert Kravitz joined Promark Partners in June 2016, to assume responsibility for a single-client portfolio of properties leased and managed by the company.  A 30-year veteran of the commercial real estate industry in the Washington DC Metro Region, Bob came to Promark Partners from Transwestern, where he served as a Senior Vice President in the firm's Bethesda office.  Bob has successfully represented a multitude of notable landlords and tenants during his career, including AEW Capital Management, L.P., American Postal Workers Union, AFL-CIO, Boston Properties, Citicorp Real Estate, Inc., Computer Sciences Corporation, CW Capital Asset Management, Equitable Life Assurance, Fiserv, Georgetown University, John Hancock Mutual Life Insurance Company, Kay Management, Multi-Employer Property Trust, Navy Mutual Aid Association, The Brick Companies, The Lionstone Group, The Meridian Group, The RREEF Funds, The State Teachers Retirement System of Ohio, The Tower Companies, and Westfield Corporation.
---
Len Harris, Senior Vice President, Retail Leasing
LHarris@promarkpartners.com
Len Harris specializes in urban retail, representing both landlords and tenants in the Washington, DC area. Prior to beginning his career in commercial real estate in 1994, Len owned and operated a chain of women's apparel stores with five sites in the Washington, D.C. Central Business District. As an urban retailer for nearly 30 years, Len understands all aspects of a retail store's daily and long-term operations. This understanding of issues such as new site selection, traffic generation, occupancy costs and expenses, and business development provides Len with the ability to relate first-hand to the concerns of retailers of all types and sizes.
Len has parlayed his many years of experience in downtown Washington, D.C. into a strong expertise in urban Landlord representation. In addition to strong local and regional connections, Len enjoys well-established relationships with national tenants and tenant associations, which he leverages to advance his involvement in redeveloping the center-city retail core and its surrounding urban neighborhoods. Len has completed transactions for such retailers as Jones Apparel Group, which includes Nine West, Kaspar, Ann Klein, Shoe Woo, and Easy Spirit, as well as for Steve Madden Shoes, McDonalds, Epicurean & Company and Krispy Kreme. Len's Landlord representation includes the Ruben Cos., Zuckerman Gravely, and B&R Associates, for the leasing of retail space in downtown office buildings and urban strip centers.
Len is an active member of the District of Columbia Building Industry Association's Retail Business Development Committee, which he co-chaired for two years. He has written zoning regulation modification within the comprehensive plan to assist and enhance retail situations in buildings with arcade setbacks in the downtown Washington, D.C. market. Len received the 2009 CoStar PowerBroker Award, for representing the landlord at Rhode Island Shopping Center, closing on a 76,000 square foot site for retailer Forman Mills, one of the largest retail deals of 2009.
---
Genevieve Woche, Associate Vice President, Commercial Leasing
GWoche@promarkpartners.com | (301) 795-1455
Licensed in 1988, Genevieve Woche began her career in commercial real estate specializing in tenant representation for industrial and office uses. Genevieve joined Promark Partners in 2007 as a Senior Leasing Agent bringing with her many years of diverse experience in Commercial Real Estate.  Genevieve has successfully represented Landlords and Tenants in both leasing and sales transactions, in a multi-disciplined commercial real estate environment, to include industrial, flex, office and retail. Her real estate expertise, combined with a rooted familiarity for our communities and a strong networking discipline, provides clients with a confidence that is difficult to find today.
Some of the clients Genevieve has represented include Case Design, The Brickman Group, Precision Doors, Bethesda Smiles, Concrete General, Poros K. Designs & Furniture, The Girl Scout Council of the Nation's Capital, Life4Animals, Flat Rate Moving & Storage, Target Community Services, Koolspan, Heiserman Group, Enterprise Car Rental, Aspiration Software, Indus Group, and many more.
Genevieve is a licensed agent in Maryland and Virginia.